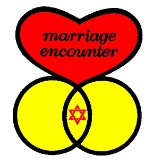 Jewish
Marriage
Encounter
in Israel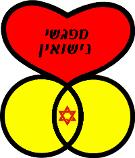 Welcome to the online home for the Jewish Marriage Encounter community in Israel. Click the links on the left to learn more about JMEI.
NEW! Upcoming Retreat/Workshop - Sep. 23-24, 2016
Registration now in progress! !הרישום בעיצומה! השנה גם בעברית
The next workshop is scheduled for September 23-24, 2016.
For more information about the next JMEI Retreat/Workshop, please
click here
.